Commercial Auto
Commercial Auto insurance products are available for businesses to insure for lessors, fleets, and school as well as charter buses.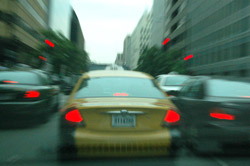 Business Interruption
Business Interruption insurance protects a business owner against losses from a temporary shutdown due to insured events such as fire or flood. Business Interruption can reimburse loss of net profits and necessary continuing expenses.
Business Property
Business Property insurance protects against physical damage or loss of business assets. It can cover general property including machinery and equipment breakdown, motor truck cargo, vehicle physical damage, scheduled property and contractor's equipment.
General Liability
Business Liability insurance protects your business against financial loss resulting from claims of injury or damage caused to others by the business owner or employees.
Professional Liability
Professional liability protects against loss from a claim of alleged negligent acts, errors or omissions in the performance of professional services. This might include loss of client data, software or system failure, claims of non-performance or negligent oversell.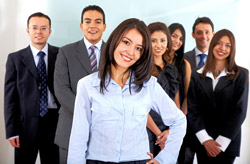 Employment Practices
Employment Practices Liability Insurance (EPLI) protects employers from claims filed by workers that their legal rights have been violated. The policy will reimburse expenses incurred by court costs as well as any settlements or judgments.
Business Umbrella
Business Umbrella Insurance protects you from damages in the event of a catastrophic accident. Business Liability covers a limited amount while Business Umbrella will cover a much higher limit. A catastrophic event in a business could result in millions of dollars in damages; an Umbrella Policy will pay when the other applicable policies are exhausted.